Providence Children's Film Festival
Lincoln-Sudbury Regional High School
deCordova Sculpture Park & Museum
​​​​​​​

Zoom In Zoom Out
has been featured in the following publications: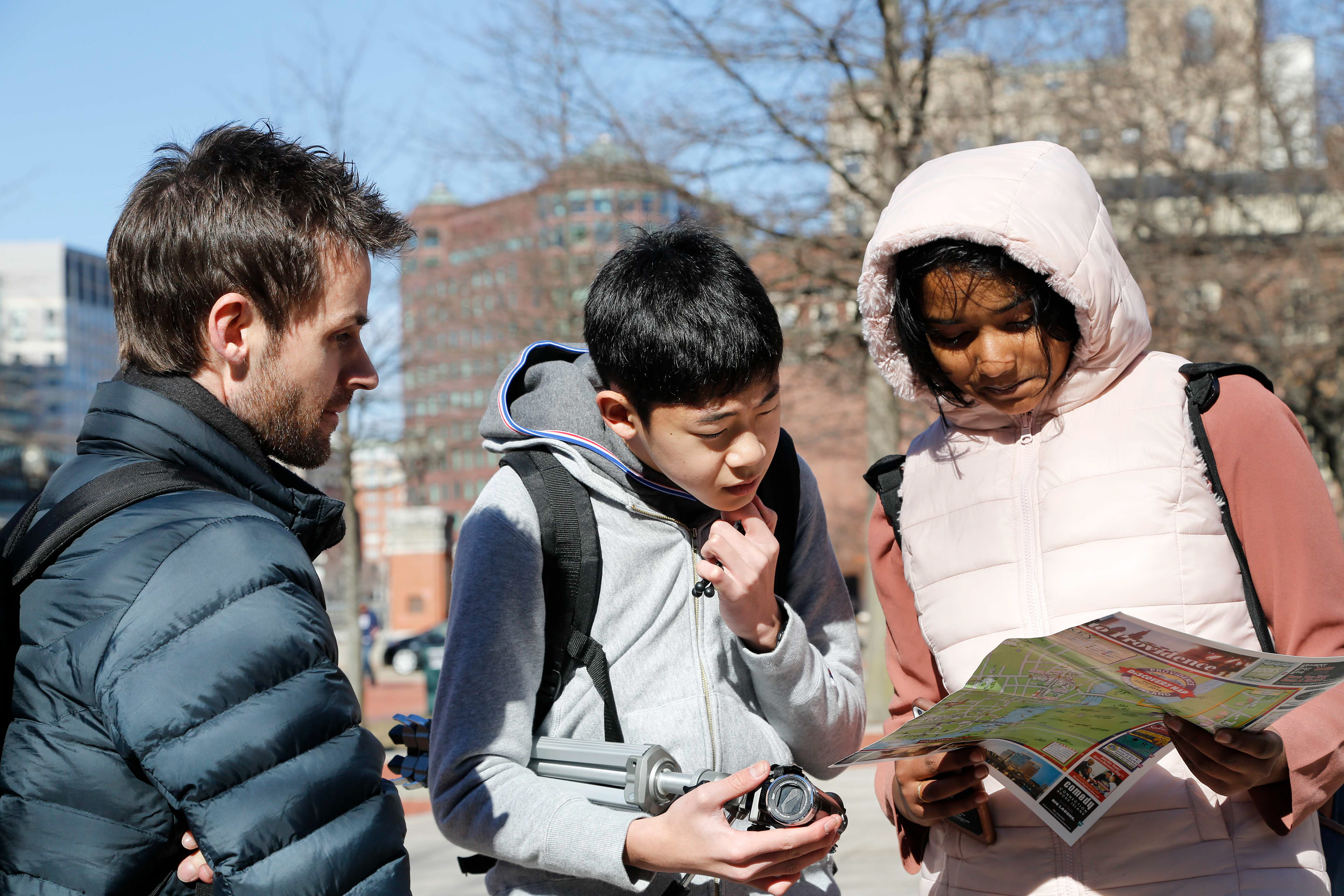 Tom Flint's interests meet at the crossroads of
film
,
education
and
cultural exchange
.
Coming full circle with
Zoom In Zoom Out
, Tom's interest in film was similarly propelled by a video production course he took during high school.  While going on to earn a BA degree in Film and Media Arts, he developed a strong interest in foreign cinema and moved to Tokyo where he worked as a freelance filmmaker for 14 years in a variety of capacities including director, writer, cinematographer and editor.  His projects have run the gamut from narrative features to documentary shorts, and music videos to educational videos.  He is currently based outside Boston where he continues to work as a freelance filmmaker.
Tom taught English for many years in Japan prior to becoming the first head film instructor at Gunma Kokusai Academy, an international high school north of Tokyo.  Working under the Cannes award-winning filmmaker/film educator Nobuhiro Suwa, he developed a philosophy for teaching which eventually led him back across the Pacific to pursue an MA in Art + Design Education at the Rhode Island School of Design with a focus on alternative pedagogical approaches to moving image education.  Tom continues to teach filmmaking to high school and middle school students in a variety of educational contexts in both the US and Japan.
Much of Tom's life has been spent exploring different cultures, whether through his own eyes or the lens of a camera.  The 14 years he has spent living overseas and traveling to over 50 countries has taught him what can be learned if one is exposed to an entirely different set of perspectives, customs and values from one's own.  Tom's time spent in Japan, in particular, has fueled his philosophical and aesthetic interests in terms of arts-based learning, and many of these principles related to mindfulness, collective problem-solving and intuitive thinking are grounded in the unique approach taken by
Zoom In Zoom Out
.